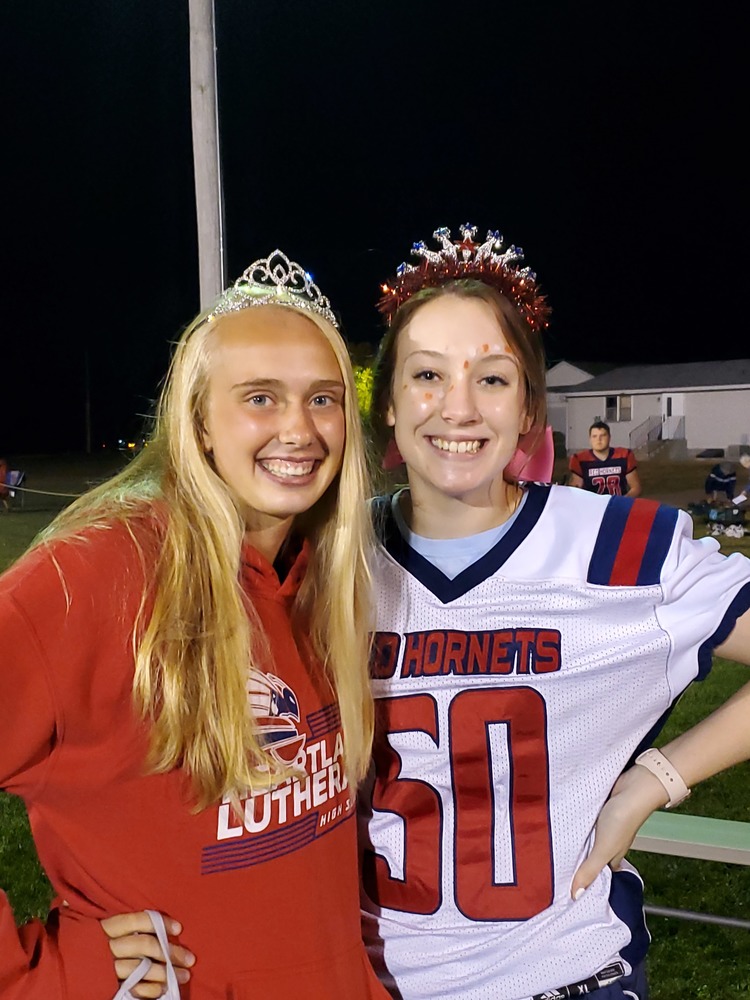 Congrats to Zion Royalty Alumnae!
Anthony Splittgerber
Friday, October 23, 2020
Congratulations to Zion alumna Jessica Zehendner for being named Homecoming Queen for Heartland Lutheran High School! Also pictured is another Zion alumna, Madelyn Graham, who was also nominated for homecoming queen. Zion is proud of them both!
Heartland Lutheran High School is located in Grand Island, Nebraska. This picture was taken on October 9, 2020.