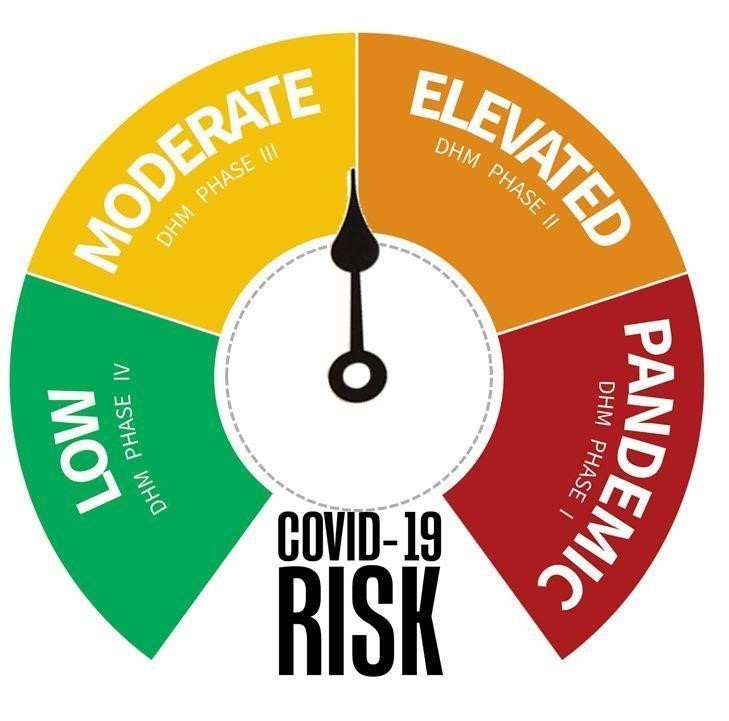 Zion Status Update 8.18.2020
Anthony Splittgerber
Tuesday, August 18, 2020
Zion Lutheran School, like Kearney Public Schools, will publish its own risk-dial. The status of the dial will be based on the Dept. of Health and Human Services directed health measures for our area. Our risk dial may change based on local conditions, consultation with the Two Rivers Public Health Dept., confirmed cases in the building, and the availability of substitute teachers.
Zion will start the year in YELLOW phase. Please note that in YELLOW, visitors are required to be masked and will need to check in at the office for screening.
Reminder: all individuals will need to be masked upon entry into the building. Parents, please diligently screen your child every morning for presence of fever, headache, chills, new cough, shortness of breath, loss of taste/smell, vomiting, diarrhea, sore throat, etc. The symptom spectrum for covid-19 is wide, so please err on the side of caution. If your child is not feeling well, keep them home, monitor, and consult a doctor if conditions do not improve.