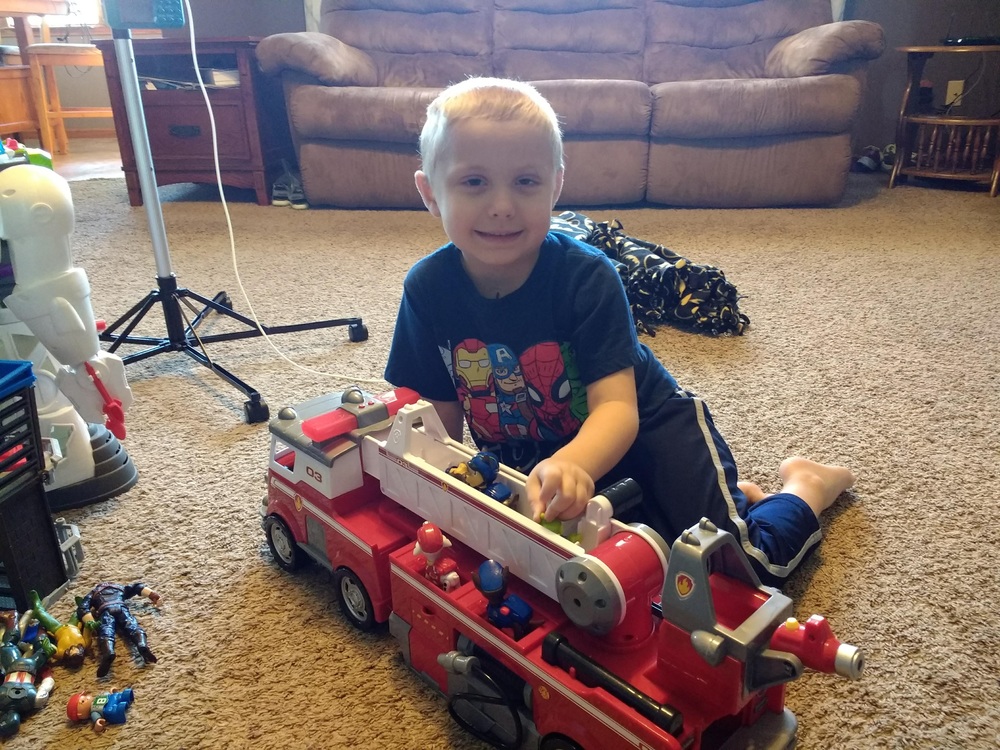 Rest in God's Peace, Wyatt
Anthony Splittgerber
Thursday, March 26, 2020
After a long battle with cancer, Wyatt Smidt, a member of the Zion school family, has passed and entered the loving arms of his heavenly Father. At Zion, Wyatt was part of our daily prayer life since the diagnosis was given. We mourn with his family as we will all miss Wyatt, but we rejoice that he has gone to a place that is incomparably better than this vale of tears. We know this is the case because Wyatt was a baptized child of Christ.
The following is the the obituary provided by Horner-Lieske-McBride-Kuhl.
Wyatt J. Smidt, age 5, of Kearney, passed away Monday, March 23, 2020 at his home following a two year battle with pediatric cancer. Private family services will be held 10:30 a.m., March 27, 2020 at Holy Cross Lutheran Church in Kearney with Rev. John Rasmussen officiating. Burial will follow at the Kearney Cemetery. The public may watch the funeral live stream at www.holycrosskearney.org. Follow the directions under the livestream toolbar in the main menu dropbox. Visitation will be 3:00 to 7:00 p.m. at Horner Lieske McBride & Kuhl Funeral and Cremation Services. We ask that people comply with the CDC and State of Nebraska's suggestions of limiting the size of gatherings. In lieu of flowers memorials are suggested to Children's Hospital and Medical Center in Omaha or it is suggested to bring a children's toy to be donated in Wyatt's memory to Children's Hospital.
https://www.hlmkfuneral.com/obituaries/Wyatt-Smidt/#!/Obituary